7.3
Platja Tamarit, Ctra N 340, km 1172, 43008, TarragonaShow map
Contact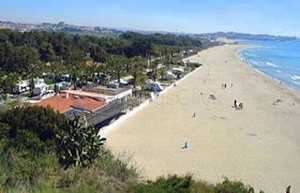 Book now!

Tarragona
Tarragona
Campsite Tamarit Park
Change
Book now!

Time in Tarragona
Today
°- °
Tomorrow

°- °

After tomorrow

°- °
Customer score for Campsite Tamarit Park
All reviews
7.3

Charlie - Senior couple

7/2010 (United Kingdom)

Beautiful camping with a perfect location, polite and friendly staff. At 12 o'clock at night is pretty calm. Twenty minutes to nice tapas restaurants. Good beach is close, especially in the evening.

Some barking dogs at night.
1