7.1
Ctra. N 340, km 1136, 43892, Miami-PlatjaShow map
Contact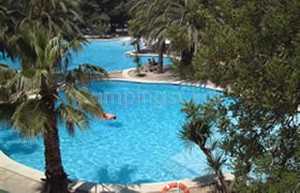 Book now!

Tarragona
Miami-platja
Campsite La Torre del Sol
Change
Book now!

Time in Miami-platja
Today
°- °
Tomorrow

°- °

After tomorrow

°- °
Customer score for Campsite La Torre del Sol
All reviews
7.1

Clea - Families with children <12 years

7/2010 (United Kingdom)

A lovely pool with a lovely sea and a nice beach. A lot of things to do during the evening for youngsters. This is really the ideal camp-site to go to with children but for people all ages there is something to do. Friendly personnel and very good and clean facilities.

Wifi didn't work sometimes.
1