7.3
Ctra. de St. Feliu a Palamos, km 7,6, 17251, CalongeShow map
Contact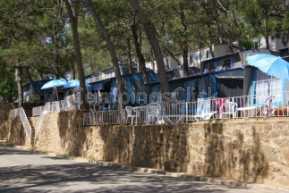 Book now!

Girona
Calonge
Campsite Internacional de Calonge
Change
Book now!

Time in Calonge
Today
°- °
Tomorrow

°- °

After tomorrow

°- °
Customer score for Campsite Internacional de Calonge
All reviews
7.3

Don - Families with children <12 years

7/2010 (United Kingdom)

Nice camping, good facilities and nice warm water when we took a shower. The sanitary was very clean. The personnel was mopping all the time. The beach at the camping is lovely and clean.

The supermarket has all you need but it's more expensive than the normal supermarkets.
1