7.7
Avda. Mas Clariana s/n, 43850, CambrilsShow map
Contact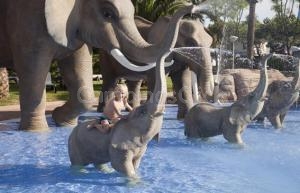 Book now!

Tarragona
Cambrils
Cambrils Park Resort
Change
Book now!

Time in Cambrils
Today
°- °
Tomorrow

°- °

After tomorrow

°- °
Customer score for Cambrils Park Resort
All reviews
7.7

Amanda - Families with children <12 years

8/2010 (United Kingdom)

Very lovely camping, good facilities. The wooden bungalows are perfect, big, clean, large porch, fresh towels every other day, good matrasses. Swimming pools are good and definitely the childrens pool with slides and elephants.

A shame the entertainment started at 22.00h.
1